The 50 Greatest Female Characters in Video Game History
Please note that this page is only here for archiving purposes. The original article originally resided at TomsGames.Com, and was written by Rob Wright on February 20th, 2007. I do not claim any rights on this page. Save for some additional images and scripted additions, no modifications on the original text has been made.
Jill Valentine, Resident Evil Series
As one of the two primary heroes of the first Resident Evil game, Jill Valentine has long held a place in the hearts of many gamers. A member of S.T.A.R.S. Alpha team, Jill is a well-trained soldier with a knack for picking locks. Plus, she knows how to handle fear, having been in more Resident Evil games than any other character. Whether she's wearing a military outfit or a blue tube top and miniskirt, we'd love to be in the middle of a "Jill Sandwich."
Pros: She's a true survivor and an elite fighting machine, not to mention a drop-dead gorgeous brunette.
Cons: Sadly, we can't exactly claim with 100% certainty that Jill is "disease free."
Was Played By: British actress and model Sienna Guillory, who I had never heard of before "Resident Evil: Apocalypse" but who looks great in the part.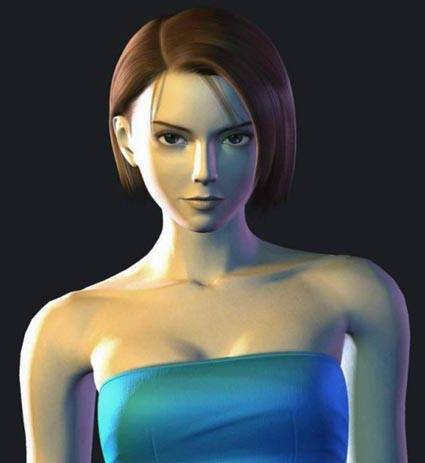 Jill Valentine, the main female protagonist of the Resident Evil series
Claire Redfield, Resident Evil Series
While Jill Valentine is the premiere Resident Evil heroine, Claire ain't all bad, either. A college student and motorcycle enthusiast, she's the younger sister of Resident evil hero Chris Redfield. In Resident Evil 2 and Resident Evil Code: Veronica, Claire searches for her missing brother while dodging infected zombies with Leon Kennedy. Don't let her pink outfit fool you; she's more of a biker chick.
Pros: A rugged beauty, Claire's got a daredevil attitude and is a quick learner when it comes to firearms.
Cons: She seems too attached to her brother to have much interest in other guys.
Will Be Played By: Ali Larter of "Heroes" and "Varsity Blues" fame, though we doubt we'll see Claire in a whipped cream bikini in the upcoming "Resident Evil: Extinction."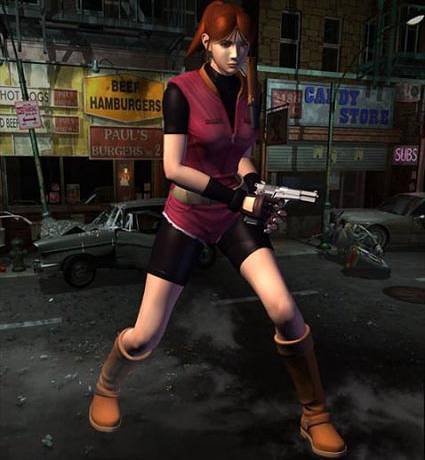 Claire Redfield, another memorable Resident Evil heroine
Ada Wong, Resident Evil Series
A secondary character in the Resident Evil series, Ada Wong is still a compelling figure as the femme fatale of the popular game series. She makes her first appearance in Resident Evil 2 as a companion to Leon Kennedy. It's later revealed, however, that she's a spy working on behalf of a mysterious outfit looking for the G-Virus. She rises from the dead several - literally - years later to play a role in the acclaimed Resident Evil 4 with her old flame Kennedy.
Pros: An utterly seductive temptress, she oozes sexiness even in zombie infested wastelands.
Cons: She often takes a snotty, condescending tone with people, and she's pretty much a revolving door of lies.
Should be Played By: Kelly Hu, because she'd look great in that red dress.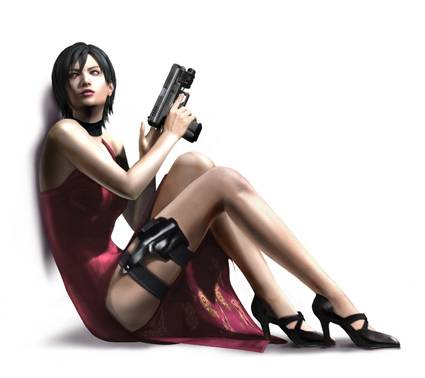 Ada Wong, the mysterious femme fatale of the Resident Evil series