The 50 Greatest Female Characters in Video Game History
Please note that this page is only here for archiving purposes. The original article originally resided at TomsGames.Com, and was written by Rob Wright on February 20th, 2007. I do not claim any rights on this page. Save for some additional images and scripted additions, no modifications on the original text has been made.
April Ryan, The Longest Journey And Dreamfall
April isn't your typical 18-year-old alternative chick. No, this art student is a "shifter" that can move between worlds in the epic sci-fi fantasy adventure titles The Longest Journey and its sequel, Dreamfall. She's carrying some baggage, having been physically and emotionally abused by her father, and seems perpetually confused, especially when she's called upon to restore the balance between earth's dimensions. Still, April is one of the most complex, intriguing and powerful female characters around.
Pros: She's hot, single, artistically talented and walks around in her underwear a lot.
Cons: She talks way too much and has some serious daddy issues. What else is new.
Should Be Played By: Evangeline Lilly, as long as it doesn't conflict with her role on "Lost."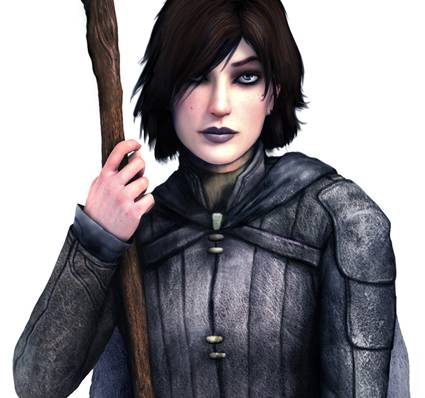 April Ryan, the unforgettable heroine of The Longest Journey
Zoe Castillo, Dreamfall: The Longest Journey
Is it actually possible to make a more attractive and alluring female character in the Longest Journey series than April Ryan? Gamers can debate who is the better heroine of the two, but at the very least, we can agree that Zoe is a worthy successor to April. Okay, so Zoe's a college dropout. So was Albert Einstein, not to mention Bill Gates and Steve Jobs. She's fiercely loyal, clever and she can handle herself in a fight.
Pros: Zoe is a heartbreaking cutie that, like April Ryan before her, tends to walk around in her underwear.
Cons: She's kind of a slacker and she may pull the whole "let's just be friends" line on you, so be warned.
Should be Played By: Natalie Portman, an absolute no-brainer and the only logical choice as far as I'm concerned.
Zoe Castillo of Dreamfall: The Longest Journey
Jade, Beyond Good And Evil
We have a soft spot for Jade because she's a fellow journalist. Jade works as a reporter on the planet Hillys in the futuristic adventure game "Beyond Good and Evil." She discovers what appears to be a military conspiracy involving an invading alien race and goes undercover to expose it. Armed with her camera and a combat staff, not to mention a defiant attitude, Jade is one intriguing heroine.
Pros: She's an excellent photographer, has some serious self defence skills and hypnotic green eyes and a curvaceous figure.
Cons: She wears freaky looking green lipstick, plus she cares for a bunch of orphaned kids, which could be an obstacle for suitors.
Should be Played By: Jordana Brewster, though I don't like the thought of her cutting her hair as short as Jade's.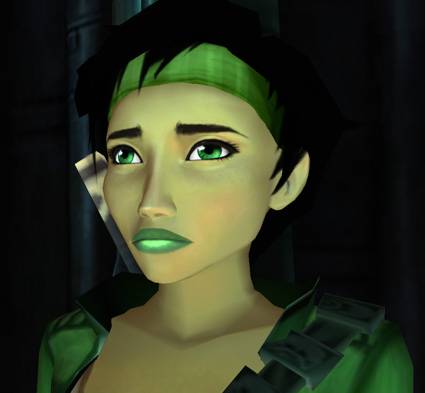 Beyond Good and Evil's Jade, who beyond good herself
Kate Walker, Syberia I And II
Kate Walker drives the character study adventure game Syberia and its sequel. She's an American lawyer who is sent to Europe to assist with a corporate takeover of a small toy factory. But once she arrives, Kate meets a few interesting characters that lead her on a journey to a mythical realm populated by mammoths. And the whole time, she's dealing with a rocky relationship with her fiancé back home. Now that's multitasking.
Pros: She's got eye-catching looks, of course, plus sharp lawyer skills and a head for adventure and intrigue.
Cons: She's an overly ambitious workaholic, strung out and emotionally drained, and she constantly yaps on her cell phone.
Should be Played By: Jennifer Garner has the depth, charisma and classic beauty to make a great Kate Walker.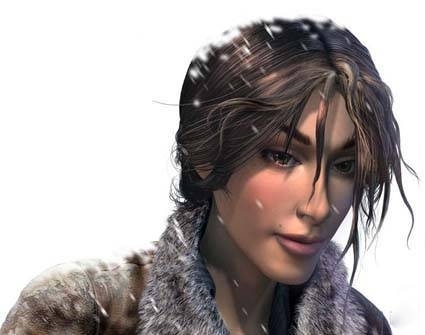 Kate Walker, the soul-searching heroine of Syberia and Syberia II.